Center Towards Self-Reliance
Food Pantry Program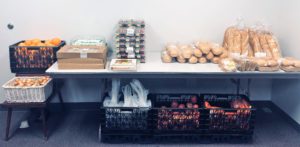 The Center Toward Self-Reliance provides food assistance ! Open to the public. Individuals do not need to have a disability to qualify for this service.
The Food Pantry is open Tuesday – Thursday from 9AM to 3PM .
All individuals interested must apply to the program
Application must be picked up at our center located at 901 W. 8th St. Pueblo, CO 81003
People can apply anytime during business hours: 8AM – 5PM
Food packages are given by appointment only
For more information, please contact Veronica Eitemiller, I&R Specialist, at 719-546-1271 EXT 1009.